For parents, having a new born baby is the biggest news in life. However, along with new born baby, we have new born parents which means there are a lot of things that parents do not know and understand about the development of children for each period of time.
In usual, new parents tent to learn about the methods to rise and take care of there kids from the gestation period and apply when have baby. In this post I want to share with you the essential and most important knowledge about the development period for the first year of a baby, hope my sharings are useful for you.
Physical Development
In the first year of a baby, there are 4 development period that parents need to know about:
From 0 to 3 months old: In this first period, the baby can lift his head on, turn his face to different direction and follow other's movements.
From 4 to 6 months old: In the second development period, the baby can lift the head easily, move the shoulder, and have the increase in weight.
From 6 to 9 months old: In this period, baby can easily lift their head, shoulder, and start to turn their whole body. In this period, you can see the changes of physical side of the baby easier than other period, from starting to crawl, talking, etc.
From 9 to 12 months old: This is the period that baby complete their abilities and they can move to wherever they want in the house.
Mental And Social Interaction Development
As the nature of learning a language, the first thing is listening, during day by day listen to the adult's conversation, kids can learn words and its meaning, then use them to express their ideas.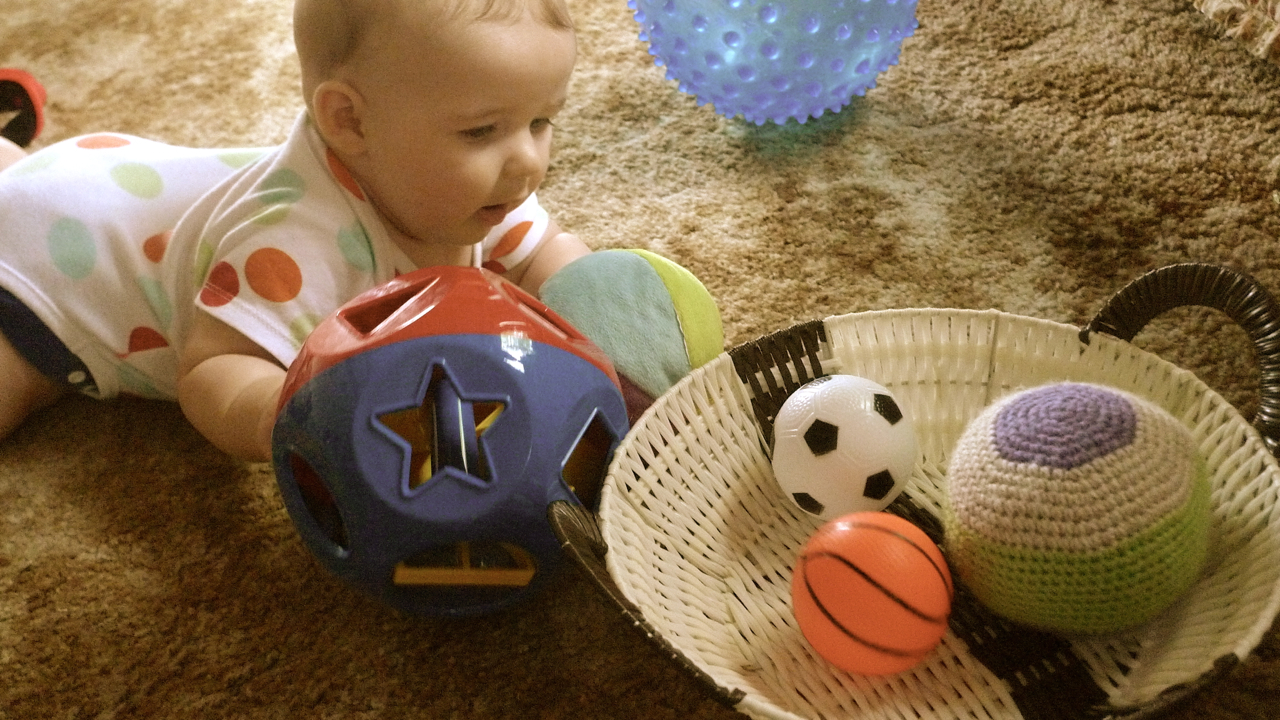 In the first period of physical development, baby just only making sound by crying, from 3 to 6 months old, there are some single letter, and to the next period, from 6 to 9 months old, they can start to understand some single words and learn to takl those word as well.
For the development of mental and communications of the first year old baby, I also devide into 4 periods, the same with the development period of physical side.
Mental development: For the mental development, it is the effects of time and people around the baby take the biggest one.
For the 0-3 months old: even the new born baby know what they need at the first palce when they are hungry, they are cry for asking to be feed and using hand to automatically feeding themshelves when they are hungry.
There are the researches to identify the meaning of children crying sounds and identify when they are asking for food. For this period, they spend most of time for sleeping, but when they are awake they usually play by themshelves by holding things or play with their hand and feet.
In addition, in the first 3 months, new born baby can express their mood by some simple ways such as cry when angry or hungry, recognige mom,etc.
4 to 6 months old: In this period, babies can play and recognize some familiar toys of them such as a doll or follow the sound of music and feel comfortable when stay around with parents and relatives.
7 to 9 months: In this time, kids start to teethe, so they want to bite hard objects, so you need to carefully to remove dangerous stuf around them. Starting to ask for players and friends, follow the movement of toy and new things.
10 to 12 months old: In this period, you need to train your kid to start to eat by themshelves, it is easier because in this time, kids want to do things by themshelves and it also help to develop the ability to use hand and holding things for your kid.
You can use the baby water bottle to help them to drink milk without your help. You need to careully express your mood and actions in the right way because this is the time that kids start to learn to react things.